Top Advantages of Using Magento For eCommerce Web Development
In this tech era, there are plenty of platforms available for eCommerce website development in India, and making a choice about which framework to opt for is a hard nut to crack. In today's time, every business owner wants a sophisticated eCommerce solution that not only makes the website feature-rich, eye-catching but also provides great ROI. WordPress, Shopify, Opencart, and BigCommerce are some of the platforms that make website developers able to build an eCommerce website.
The Indian E-commerce industry has been on an upward growth trajectory and is expected to surpass the US to become the second-largest E-commerce market in the world by 2034. India's e-commerce sector will reach US$99 billion by 2024 from US$30 billion in 2019, expanding at a 27% CAGR, with grocery and fashion/apparel likely to be the key drivers of incremental growth.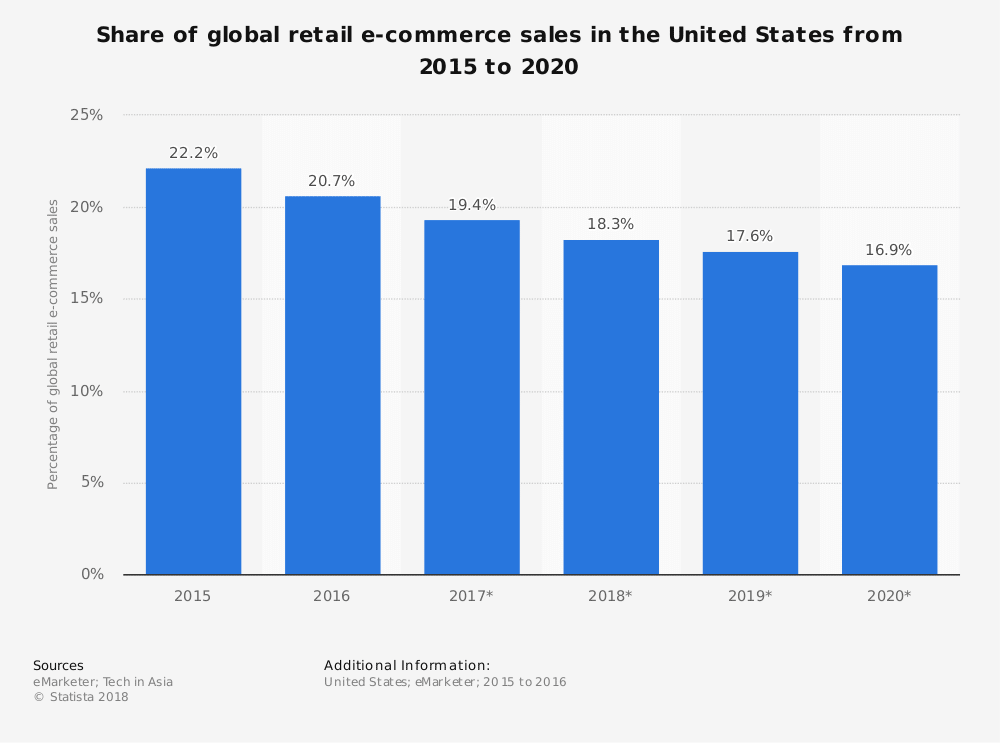 As most people in the world have started shopping online rather than stepping outside their houses, in the upcoming years, there would be a high surge in the e-commerce sector.
Do you want to build eCommerce website with all world-class features? Here we will discuss the best eCommerce website development platform that you can use to build the desired eCommerce website.
Read Also: Top 5 PHP Frameworks for Web Development
Magento is undoubtedly the best eCommerce platform which holds the second highest shares of the eCommerce industry. Businesses, startups, and developers love this framework as it offers a blend of scalability, flexibility, extensibility, and security.
Popular brands like Nestle, Coca-Cola, Nespresso, Olympus, Ford, Nike, and Christian Louboutin rely on Magento.
Top 9 Advantages of Using a Magento For Your eCommerce Website Development–
Here are some of the benefits of using Magento for eCommerce app development.
This is one of the best features that is why businesses choose it. Magento supports multi-languages to cater the global customers with ease. If you are building an eCommerce website for customers then you should consider Magento to provide your customer a unique shopping experience.
Catalog Management in Magento helps store admin manage store inventory in an easy a unique way. It allows you to perform various tasks such as change prices, manage attribute sets, categories, spread custom options, images, and related products.
Payment, Checkout, and Shipping
Payment for the products in Magento is easier than other platforms. The single-page checkout and easy payment options like Wallet, Credit Card, Debit Card, Net-banking, Cash on Delivery, etc., will definitely bring your customers back.
Analytics, Tracking, and Reporting
Magento allows you to track what is running on the website. It provides every single detail about products, users, payments, sales, delivery, etc. Admin can monitor and generate a quick report for various operations such as sales, taxes, revenues, and profits.
Magento does an excellent job by providing customers quick search option. Users can directly find and filter the products by product name, brand name, price, etc.
This open-source technology helps business owners to control web stores all the more effectively and assists their business with becoming quicker. Store customization is presently simple with Magento as you can tweak your store as indicated by your business prerequisites. It offers this chance through a high-level interface, which assists you with straightforwardly editing HTML or CSS, giving you unlimited oversight over the usefulness, plan, or UI and that's just the beginning.
Read Also: Tips To Make a Multi-Vendor eCommerce Website Successful
Magento is the best platform when it comes to the development of high-performance eCommerce websites. It provides developers various advanced tools to increase website speed or page load speed on web and mobile browsers.
In this modern generation, around 80% of traffic comes from mobile devices. Most people use their smartphones to do shopping online. eCommerce websites built in Magento are compatible and viewable on smartphones, tablets, and other mobile devices. eCommerce websites on mobile devices look and feel like a native app.
There is also a special thing in Magento as you can integrate third-party apps to increase the functionality of your web app. You can easily connect your eCommerce experience with PayPal, eBay, Mail Chimp, QuickBooks, Google Shopping, and more. The platform also allows you to integrate Google Analytics and other such third-party integrations to their site to aid in data analysis.
Wrapping Up-
Magento is undoubtedly the best platform that offers advanced and latest features and tools to make your website highly scalable and secure in all ways. It also helps you build a great business environment. If you are looking to build your website in Magento CMS then you can hire experienced Magento developer or partner with the best Magento eCommerce Development Company in India and the USA.